About Us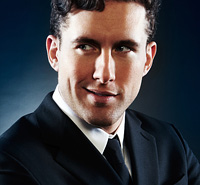 "Our company is registered under the Private Investigators & Security Guard's Act 1974.
Corporate & Police references are available on request.
We pride ourselves in being discreet, confidential and professional…"
Private Eye Investigations Company LTD was founded in August 2000 in reply to a high demand for a professional yet cost effective investigation service for every day New Zealanders.
Over the last 10+ years, The Private Eye Team has provided them in being discreet, confidential and professional – while helping you achieve the results you desired.
The majority of the equipment they use is purchased from overseas, which allows them to keep up to date with the ever increasing technology developments. When the equipment isn't coming from overseas, it is cunningly developed to cater for every individual client's circumstances. Every client's situation is unique; therefore the Private Eye Team makes sure that the investigation is specifically catered for you.
Private Eye Investigations Company Ltd is based in Wellington; our investigative work has resulted in resolving issues for a range of organisations including the Wellington International Airport, Police, retail and service companies throughout Wellington.